Novità nelle cure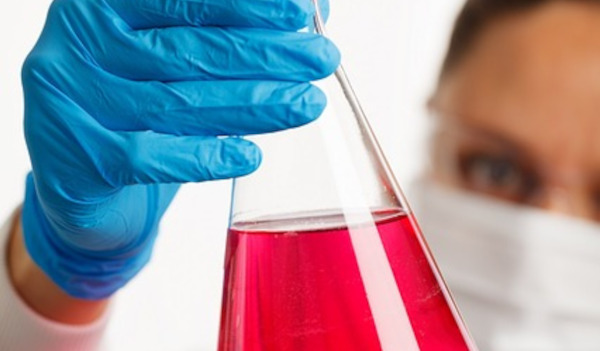 In questi articoli si sottolinea la bontà di un approccio di combinazione tra radioterapia, chemioterapia ed ipertermia oncologica in condizione clinica di melanoma metastatico.
Una combinazione di radioterapia ed ipertermia avrebbe un potenziale ruolo di immunostimolazione . Il test è stato effettuato su cellule di melanoma.
Dr. Carlo Pastore
Int J Hyperthermia. 2016;32(1):23-30. doi: 10.3109/02656736.2015.1106011. Epub 2016 Jan 11.
Combination of ionising radiation with hyperthermia increases the immunogenic potential of B16-F10 melanoma cells in vitro and in vivo.
Werthmöller N1, Frey B1, Rückert M1, Lotter M1, Fietkau R1, Gaipl US1.
Abstract
Mild hyperthermia (HT) (41.5 °C for 30-60 min) has been shown in various cell culture systems, preclinical and clinical models to be a very potent radiosensitiser. Recent research suggests that local HT application in combination with standard tumour therapies such as radiotherapy (RT) and/or chemotherapy may not only improve local tumour control but also lead to systemic and immune mediated anti-tumour responses. Melanoma has been proven to be rather radioresistant and mostly only the addition of immunotherapy is capable of inducing beneficial anti-melanoma responses. This work therefore focuses on whether HT increases the immunogenic potential of B16-F10 mouse melanoma cells in combination with RT. The in vitro experiments revealed that combination of RT with HT resulted in an increased percentage of apoptotic and necrotic melanoma cells and an increased release of the danger signal heat shock protein 70 (Hsp70) and high mobility group box protein 1 (HMGB1). HT alone was also capable of inducing this release. We set up local irradiation and heating procedures of B16-F10 tumour-bearing C57/BL6 mice and revealed that the tumour growth of tumours treated with RT plus HT was significantly retarded compared to tumours treated only with RT. This combined treatment generated a beneficial tumour microenvironment by enhancing the infiltration of CD11c + /MHCII + /CD86+ dendritic cells, CD8+ T cells, and NK cells, and decreasing that of regulatory T cells and myeloid-derived suppressor cells. We conclude that HT in combination with RT has an immune-stimulating potential that might result in anti-tumour immunity.
J Dtsch Dermatol Ges.
2003 Aug;1(8):635-42.
Efficacy of superficial and deep regional hyperthermia combined with systemic chemotherapy and radiotherapy in metastatic melanoma.
Richtig E1, Hoff M, Rehak P, Kapp K, Hofmann-Wellenhof R, Zalaudek I, Poschauko J, Uggowitzer M, Kohek P, Smolle J.
Abstract
BACKGROUND AND OBJECTIVE:
Response rates of cutaneous-subcutaneous or lymph node metastases of melanoma to systemic chemotherapy are rather low. We report our clinical experience with superficial and deep regional hyperthermia in combination with radiotherapy and/or chemotherapy with carboplatin.
PATIENTS/METHODS:
We treated 15 patients with metastatic melanoma (6 men, 9 women; age 39-84 years, mean age 60 years) by using superficial or deep regional hyperthermia produced by electromagnetic energy. Superficial hyperthermia was delivered to skin or lymph node metastases in combination with radiochemotherapy in 12 patients, while deep regional hyperthermia was administered with an annular array applicator to lymph node metastases either in combination with radiochemotherapy (1 patient) or with carboplatin alone (2 patients). The clinical response was assessed by clinical evaluation and/or computer tomography and/or ultrasonography at monthly intervals.
RESULTS:
Both superficial and deep regional hyperthermia was well tolerated. We observed 5 complete local remissions (34%), 6 partial local remissions (40%) and 2 patients with stable disease (13%). The best results were obtained in cutaneous or retroperitoneal metastases.
CONCLUSIONS:
Local response can be achieved in inoperable metastatic melanoma using superficial or deep regional hyperthermia in combination with radiochemotherapy or chemotherapy.
Int J Hyperthermia. 2009 May;25(3):210-9
Effect of hyperthermia combined with gemcitabine on apoptotic cell death in
cultured human pancreatic cancer cell lines.
Adachi S, Kokura S, Okayama T, Ishikawa T, Takagi T, Handa O, Naito Y, Yoshikawa T.
Department of Inflammation and Immunology, Kyoto Prefectural University of
Medicine, Kyoto (Japan).